Medium-Term Business Plan
Fiscal Year 2014 to Fiscal Year 2018
(Reference) Please click here for previous medium term business plan (FY2009—FY2013)
Changes in the Group's Operating Environment
Changes in marketers' marketing activities due to progress in digitalization
Full-fledged data utilization
Increased utilization of contact with sei-katsu-sha
Necessity of advanced integrated marketing management in line with the evolution and increasing complexity of marketing methods
Concurrent and homogeneous marketing worldwide
Acceleration of marketers' global shift as a result of growth in emerging markets
Emerging markets are becoming the world's growth center
Development of corporate global marketing centered on emerging markets
Core Mid-Term Strategy
With our mission of serving as the best marketing partner for each one of our clients, the Hakuhodo DY Group stands as one of the world's top advertising and marketing services groups.
Our cutting-edge creative ideas and integrated marketing solutions create new markets, trends and movements that engage sei-katsu-sha* and invigorate society.
*Sei-katsu-sha are more than simply consumers of goods and services; the term expresses the holistic person—an individual with a lifestyle, aspirations and dreams. Sei-katsu-sha insight provides an understanding of the individual as a whole person and exposes changes in values and desires that are central to the person. All of our work at the Hakuhodo DY group follows from sei-katsu-sha insight. It is the heart of our competitive advantage.
Three Growth Drivers
Proactive investment strategy to support swift and sure growth
1. Strengthening of sei-katsu-sha data-driven marketing response capabilities
Build a sei-katsu-sha data management platform and further enhance the sei-katsu-sha insight concept.
Provide sei-katsu-sha data-driven integrated marketing solutions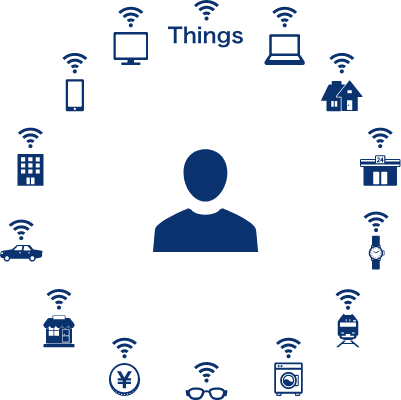 2. Strengthening of business structures in emerging markets, particularly in Asia
Acquire and expand local client business while strengthening our response to Japanese clients
Conduct proactive M&A and enhance our framework for integrated marketing solution provision
3. Continuous enhancement of specialization and innovation
Establish specialized marketing service business models and continuously enhance specialization and innovation
Satisfy advanced integrated marketing management needs through an optimum mix with conventional business
Growth Image and Medium-Term Business Targets
The plan period is the 5 years from FY2014 to FY2018
Financial resources equivalent to the greater part of the cash generated during the plan period will be invested in the three growth drivers