Medium-Term Business Plan
Fiscal Year 2019 to Fiscal Year 2023
(Reference) Please click here for previous medium-term business plan (FY2014—FY2018)
Changes in the Business Environment Surrounding the Group
Arrival of an Era of Extreme Innovation through the Shift to Complete Digitalization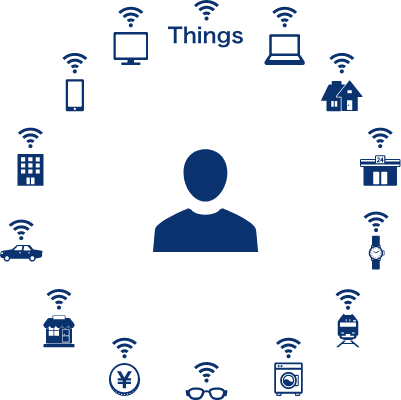 Digitalization of information
→Digitalization of entire lifestyles
Ability to connect with anyone, anywhere, and at any time through diverse digital touchpoints
Arrival of a sei-katsu-sha-oriented society in which sei-katsu-sha lead various trends in the world at large
Transformation of industrial structure due to technological advances
→Advent of an era of innovation
Blurring of boundaries between markets and transformation of industrial structure due to technological advances
Advent of an era where dynamic innovation is needed in all industries, nations, and companies
Acceleration of borderless corporate activities
Continuation of the "global shift" in which corporations aim to expand their business overseas
Acceleration of borderless corporate activities with the further shift toward complete digitalization
Group Strengths
With Sei-katsu-sha insight as our cornerstone, the source of our competitiveness is our ability to collaborate with all kinds of partners by marrying Sei-katsu-sha data and technology infrastructure with creativity that can shape the future and integrative capabilities that bring together and move varied personalities and functions.
Core Medium-Term Strategy
With sei-katsu-sha insight as our cornerstone, the Hakuhodo DY Group will combine its creativity, integrative capabilities, and data and technology utilization skills to play a leading role in evolving companies' marketing activities and generating innovation in a completely digitalized era. In this way, we will continue to impact and provide value to sei-katsu-sha and society as a whole.
Strengthening Three Fundamentals for Growth
By strengthening the Three Fundamentals for Growth listed below and actively carrying out investment, we aim to realize swift and dynamic business growth.
Aggressive Investment
Step up investment in data, technologies, infrastructure, human resources, M&A, and a wide range of other areas
Fundamentals for Growth 1
Establish a leading position in the broader digital domain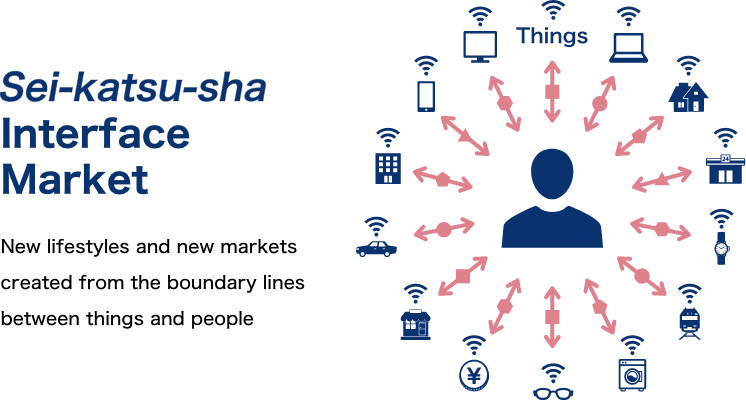 Ⅰ. Enhance the sophistication of Sei-katsu-sha Data-Driven Marketing
In anticipation of complete digitalization, we will revamp our technologies, data, systems, and solutions and work to enhance our Sei-katsu-sha Data-Driven Marketing by crossing these with our creativity.
Ⅱ. Respond to diversifying digital touchpoints
We will widely roll out response structures for digital touchpoints that are becoming more diversified as a result of such factors as the digitalization of existing media and the emergence of digital touchpoints in physical spaces.
Ⅲ. Expand our structure in the rapidly growing domain of Internet media
To establish structures for providing optimal services that meet diverse client needs, not only will we strengthen the functions of our integrated advertising companies, we will also enhance our next-generation digital agency's functions, focusing on the provision of sophisticated digital solutions.
In addition, we will transition our integrated media companies, which support the twin pillars of our frontline opera-tions, to the next generation to better suit a completely digitalized era.
Fundamentals for Growth 2
Strengthen response capabilities for borderless corporate activities
We will bolster our ability to respond to increasingly borderless corporate activities by strengthening our international operations centering on the following three areas.
Fundamentals for Growth 3
Accelerate innovation through external collaborations
We will build a structure for collaboration with not only our business partners, but also external corporations, such as innovative technology companies, so as to accelerate innovation of the services we provide and of our Group.
Other Major Issues to Address
We recognize the following as issues on which we need to focus continuously, not only during the period of the new Medium-Term Business Plan.
Efforts toward the Sustainable Development Goals (SDGs)
We will contribute to corporations, Sei-katsu-sha, and society as a whole through our efforts to realize the Core Medium-Term Strategy
Leveraging the creativity and ability to transmit information of each Group employee, we will contribute to improving awareness of social issues among Sei-katsu-sha and make concerted efforts together with our business partners to find solutions and enrich people's lives
Workstyle reforms
By creating environments where employees can work with high levels of enthusiasm we will facilitate health management, and we will further ensure that these efforts lead to improved operational efficiency
We will establish specialized organizations within each operating company to help accelerate various initiatives, with a view to using systems and technologies to also spur innovation within operational processes
New Medium-Term Business Plan Targets
Our group has formulated a medium-term management plan ending in the fiscal year ending March 31, 2024, and has been promoting various strategies since the fiscal year ending March 31, 2020.
"The shift to complete digitalization," which is the basis for the strategies outlined in the plan, is expected to accelerate further due to the impact of the Corona disaster, and we will continue to respond to these changes in a flexible and speedy manner.
On the other hand, the economy and the advertising market have been severely damaged by the corona disaster, and the path to recovery for the economy and the advertising market in the future remains unclear.
In consideration of these circumstances, we have no choice but to recognize the fact that our current view of the economy and advertising market has greatly changed from the assumptions we based our numerical targets on under the current Medium-Term Business Plan. We therefore believe it is not appropriate to maintain these targets and have withdrawn them accordingly.
New numerical targets will be considered and announced as appropriate when the market outlook becomes reasonably predictable over the medium term.